While working at Punch Drunk, I worked with UC4, a proven leader in IT Automation Software. I handled animations, banner ads, tradeshow graphics, icon design, logo design, SEM campaigns and all the graphics in between. I've selected only a small sample of work created over the course of two years.
Below I created a banner graphic for tradeshow Standees that also included variations with text and messaging.
A custom SEM campaign with 7 different landing page designs, all based on a specific theme and keywords.
Below is a 120 foot Tradeshow banner I created for their tradeshow presence.
A "declaration of independence" themed set of tradeshow graphics.
I created a custom logo for UC4 Integrate 2009, which was used across different mediums, particularly e-mail campaigns and trade shows.
A logo created for UC4 University, an online training component to their toolkit.
A logo for UC4 Certified Professional partner certification.
3 different hanging emblem designs that were hung from the ceiling at tradeshows.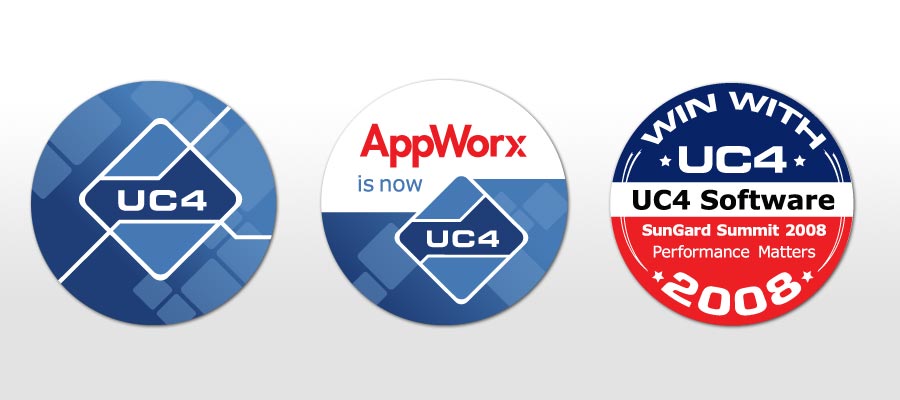 A Ventyx (partner) and UC4 themed flyer design.
Various t-shirts designs.
A diagram explaining different categories of UC4. A lot of information packed into a small space, made interesting.